Life sentence for Caithness man who abducted teenager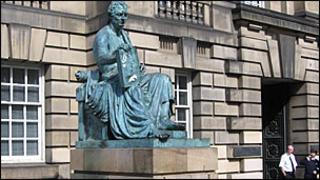 A Caithness man who abducted a 14-year-old girl has been jailed for nine months and given a life-long restriction order.
John McPhee, 58, struck as his victim was leaving a house in Thurso, but she escaped after sending a text message to a friend who came to her aid.
He earlier admitted the abduction, which took place on 25 November last year, at the High Court in Edinburgh.
McPhee also admitted three charges of breach of the peace and one of assault.
His arrest after the November incident led to him being charged with other offences, going back to June 2006.
Police were unable to prosecute at the time because a lack of evidence, judge Lord Stewart heard.
During the abduction of the 14-year-old, McPhee asked the girl for sex and, too frightened to dial 999, she asked a friend to help instead.
The court also heard McPhee made unwelcome advances to a 33-year-old woman at a party in Thurso, in June 2006.
He had also invited two 14-year-olds to his home some time during the school holiday of that year and also begged for sex while a 32-year-old woman was doing her washing.
McPhee also attacked a 15-year-old girl in a house in Thurso, pushing her back onto a couch before she was able to flee.