Barrier call for Scotland's open level crossings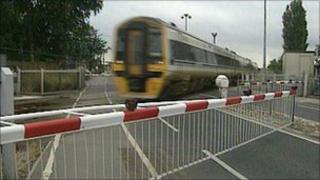 The railway regulator has called for barriers to be fitted to more than half of Scotland's open level crossings.
A Rail Accident Investigation Branch safety review said some crossings should close completely if Network Rail could not install automatic barriers.
The review was prompted by a crash in Caithness in 2009, when three members of the same family died after driving onto an ungated level crossing.
Scotland has 23 open crossings, and 21 of these are in the Highlands.
The regulator said more than half of these, including the site of the 2009 crash at Halkirk, posed a high risk to drivers and should be fitted with barriers.
Two crossings at Ardrossan are also in need of upgrading, it claimed.
Network Rail said it was implementing a substantial programme of activity, aimed at reducing the level of risk by a quarter by 2014.