Meeting on Smithton, Culloden and Balloch flooding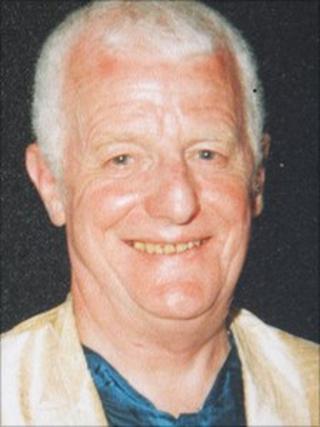 Highland Council has set the date for a public meeting it promised to hold in the wake of flooding that hit Smithton, Culloden and Balloch last month.
Inverness provost Jimmy Gray will chair the meeting at Culloden Academy on 18 August, which will start at 19:30.
Bill Hamilton, 68, from Smithton, died during the floods which occurred on the 16 and 17 July.
His family said he drowned after trying to help his neighbours unblock a culvert near their homes.
Mr Hamilton's stepson Steven Ritchie, 34, said he fell and hit his head before he was swept away and drowned.
Northern Constabulary said at the time it was investigating his death but were not treating it as suspicious.
Highland Council said the public meeting would offer a chance for staff and residents to discuss the causes of the flooding.
The local authority will also set out what it proposes to do to reduce the effects of future events.
Mr Gray said: "Over the past few weeks, our officials have been visiting those residents directly affected by the torrential rain that fell over the weekend of 16-17 July.
"We thank residents for the time they were prepared to set aside to tell us of their experiences, which I appreciate were distressing.
"This will give us a clearer picture of the action needed to reduce the risk of future flooding."
He added: "The public meeting gives us the chance to listen to further comments from the public and agree a way forward."