Fall in accidents involving young drivers in Highlands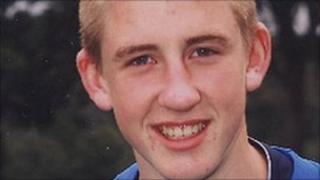 Road accidents involving young drivers have fallen in the Highlands, according to the area's local authority.
There were 180 incidents involving motorists aged 17 to 25 in 2009 and 112 last year.
Figures in a report to councillors also show Highland Council has achieved targets to reduce the numbers of people killed or injured on its roads.
In 2010, there was a 64% fall in fatal and serious road casualties in the region. The target was for a 40% drop.
The report to Highland Council's transport, environmental and community services committee said no children died on roads in the area last year.
The paper also details safety initiatives run by the region, which have included the Go Safe with Ziggy project which was available in English and Gaelic for nurseries and P1 classes.
The report shows that in 1998 there were 275 accidents involving young drivers.
There were also highs of 223 in 2000, 195 in 2003 and 181 in 2006.
Childhood friend
Young drivers in the Highlands have been targeted in campaigns backed by the council, Northern Constabulary and victims' families.
Last year, the grieving parents of a 17-year-old who died in a car crash urged motorists not to take a chance with drinking and driving.
Graham and Diane Matheson, from Inverness, lost their son Callum in March 2010 in a crash in which the driver had been drinking.
Callum was killed on Island Bank Road in the city after the car he was travelling in hit a wall.
It was being driven by his childhood friend, 17-year-old Ahlee Jackson, who was also killed.
Dangerous driving
Also last year, it emerged that a young driver who caused the death of two friends when he crashed his car into a high speed train had taken part in a hard-hitting safety film.
Richard Fleming, 20, appeared in a Network Rail film made to educate drivers of level crossing dangers.
Two years earlier he was given a five-year custodial sentence after he admitted causing death by dangerous driving.
Paul Oliver, 17, was killed at the scene of the crash in February 2007. Another passenger, Allan Thain, also 17, died five days later in hospital.