Police praise Belladrum festival music fans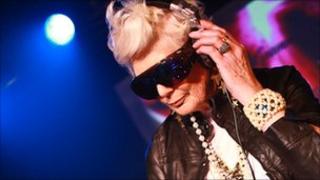 The behaviour of people attending the Belladrum music festival has been praised by the police commander at the event.
He said only a handful of minor disturbances required police attention. The incidents involved breach of the peace and minor assault.
But the police have renewed their warning about attempts to access the site illegally.
Two people have been arrested after scaling the perimeter fence.
Ch Insp Jim Neil of Northern Constabulary said: "Considering the fact there were in excess of 14,000 people here, the low number of incidents demonstrates that the vast majority of people are having a good time.
"We will continue with our robust stance in relation to those attempting to gain access to the site illegally.
"The message is don't try to enter without a legitimately obtained wrist band."