NHS watchdog reports on Western Isles Hospital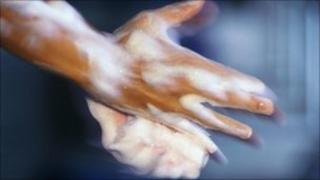 An NHS infection and hygiene control watchdog has recommended that Western Isles Hospital in Stornoway make a number of improvements.
The Healthcare Environment Inspectorate (HEI) made an unannounced visit to the hospital last year.
Inspectors found NHS Western Isles was meeting most guidelines to protect patients, staff and visitors.
But it has recommended better record keeping and consistent temperatures in fridges used for storing drugs.
The health board has also been asked to set a date for replacing flooring in the outpatient department.
The HEI's inspection report has been published online.
NHS Western Isles Chief Executive Gordon Jamieson said the board welcomed external scrutiny.
He added: "This report recognises the positive action that NHS Western Isles continues to take to reduce the risk of infection, which is down to the hard work and dedication of our staff.
"The areas for improvement highlighted will be the focus of very clear action to raise our standards even further."