Russian convoy anniversary to be marked at Loch Ewe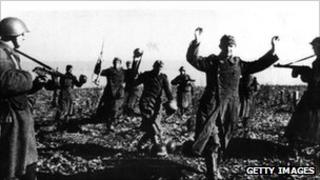 A ceremony will be held in Wester Ross on Saturday to mark the 70th anniversary of the first Arctic convoys.
Operation Dervish, from September 1941 to December 1944, saw ships gather in Loch Ewe before setting out to Murmansk and Archangel.
More than 3,000 seamen lost their lives to the freezing conditions and attacks by German submarines and aircraft.
The ceremony will be held at a memorial above Loch Ewe.
A fundraising campaign for a new museum recalling the convoys has also started.
Between 1941 and 1945, ships also left the Clyde and ports in Iceland for the then Soviet Union to deliver supplies, weapons and ammunition.
PQ17 was the most disastrous and infamous of the convoys.
In July 1942, more than 20 vessels were sunk following orders to scatter because of fears of an attack by warships including the Tirpitz.
Great Britain, the US and Canada were involved in shipping supplies to Russia.