Chief praises Northern Constabulary's performance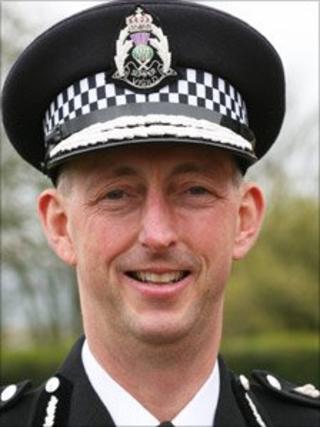 A chief constable has said officers would continue to work to achieve high performance figures "whatever shape or form" police forces take in the future.
The Scottish government is expected to bring forward legislation to reform the police service soon.
Northern Constabulary has reported a 14.5% fall in crime over the last three years.
Chief Constable George Graham said this had been possible through staff and officers working with communities.
He told the Northern Joint Police Board meeting in Inverness that the force's performance was "outstanding".
Mr Graham praised personnel for their efforts.
He added: "The work and the results are largely achieved through the partnership of staff, police officers, special constables with communities.
"Whatever shape or form it takes we will work very hard to continue the kind of performance we have here."
Board members agreed £1.5m of reserve funds should be made available to plug gaps in the force's 2012-13 budget.
Northern Constabulary is facing a 2.6% cut in funding in that year.
Senior officers, staff and the board are required by law to prepare a budget - even though an announcement on the future of Scotland's eight forces is imminent.
Money from reserves would be used to try and keep Northern's officer numbers at about 800 and for refurbishing police properties.
Mr Graham told board members: "If reserves are for rainy days, it's raining pretty hard now."