NDA 'open and direct' about moving nuclear material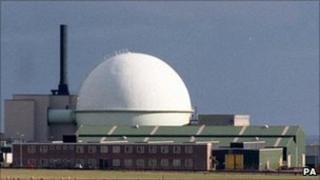 The Nuclear Decommissioning Authority (NDA) has said it has been "open and direct" about its proposals to move radioactive material by rail.
Tonnes of breeder material could be moved from Dounreay in Caithness to Sellafield in Cumbria for reprocessing.
BBC Scotland online reported last month that this was preferred to handling it at Dounreay.
Highland Council has asked the NDA to consult directly with communities along the Far North Line.
SNP MSP Rob Gibson said a decision on the fuel should not be taken until the outcome of a bidding competition to takeover the running of Dounreay was known later this year.
NDA spokesman Bill Hamilton said the plan to move the material by rail had been in the public domain and was open to consultation.
He said: "What we've done is we have published credible options.
"We looked at all of the options that are at all credible, from leaving it at Dounreay, to treating it at Dounreay, to bringing it down to Sellafield.
"We have been very direct and open and said this our preferred option to move it from Dounreay to Sellafield for reprocessing."
Mr Gibson, MSP for Caithness, Sutherland and Ross, said a decision on a preferred bidder to takeover Dounreay was expected in November.
He said: "Perhaps one of the preferred bidders will come up with a different solution."