Scotland's Crown Estate land 'needs radical reform'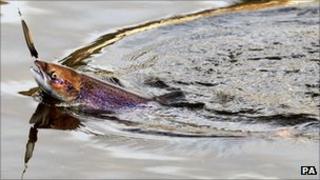 The body representing Scotland's community landowners has urged radical reform of the way the Crown Estate operates in Scotland.
Community Land Scotland said some of its roles should be taken over by community groups.
It makes the calls in submissions to the UK Scottish Affairs Committee and Scottish Scotland Bill Committee.
MPs and MSPs are looking into the future of the Crown Estate's functions in Scotland.
According to a recent report, the Crown Estate's rural estate in Scotland includes 91,400 acres (37,000ha) of agricultural land, 12,300 acres (5,000ha) of forestry, residential and commercial property and salmon fishing rights.
It owns the Fochabers and Glenlivet estates in Moray, Whitehill Estate in Midlothian and land surrounding Stirling Castle.
The organisation also owns 50% of the foreshore and beds of tidal rivers in Scotland and almost all the seabed out to 12 nautical miles.
Community Land Scotland's members own 500,000 acres (202,343ha).
Chairman David Cameron said it was hoped debates on the future of the Crown Estate would lead to "real and radical change".
He said: "It is time for radical reform of the Crown Estate and part of that reform needs to empower local communities to take control of appropriate assets the Crown Estate currently manage, and manage those assets alongside the communities land based assets."
Mr Cameron added: "All the evidence is that local community owners would bring enterprise and flair to utilising the marine assets around them, using income to invest locally, creating more local economic opportunity, where currently the Crown Estate extract rents and put little back."