Record Church of Scotland minister Rev Donn dies at 103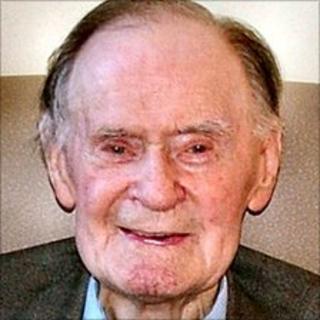 The Church of Scotland's longest ordained minister since the Reformation 451 years ago has died at an Inverness nursing home.
The Reverend Tom Donn, who was born in Glasgow and was ordained and inducted in Stornoway in March 1932, was 103.
In November 2010, he broke the record held by Aberdeen's Alexander Rae Grant, who had been ordained for 77 years and died in 2001.
The Reverend Donn's charges had included churches in Sutherland.
He took early retirement in 1969, but remained active as a supply preacher for many years in Inverness.