Dornoch rail group quiz on Far North Line train usage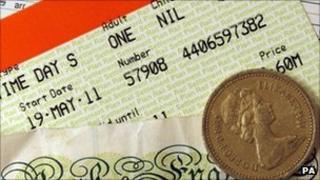 People living in the far north are being asked if they would be more inclined to travel by rail if journey times could be reduced by 45 minutes.
Travel by train from Wick and Thurso to Inverness takes about four hours.
Campaigners, Dornoch Rail Line Action Group, said the long journey time puts people off taking trains.
It has renewed its call for support for a rail spur over the Dornoch Firth which it believes would shave 45 minutes off the journey.
Earlier this month, a subsidiary of the Nuclear Decommissioning Authority (NDA) outlined potential improvements to the Far North Line.
Direct Rail Services (DRS) suggested creating a new railhead, or freight terminus, in Caithness.
It has also said possible improvements at the Workington port in Cumbria could give the Highlands access to a new trade route to Europe.
The NDA said a railhead could be created near Georgemas Junction where railway lines from Wick and Thurso meet.
A spokesman added that the terminus could have other roles beyond the loading of material from Dounreay onto trains, such as delivering goods to and from Scrabster harbour on the Caithness coast.