Inquiry call over Inverness girl Chloe McCowatt's death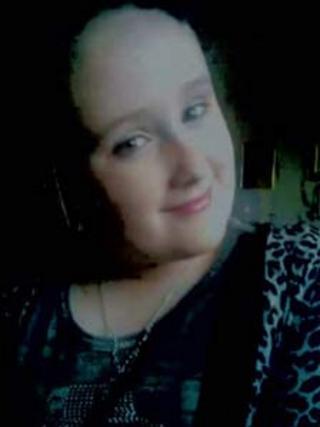 The family of an eight-year-old asthma sufferer have called for a fatal accident inquiry (FAI) into her death.
Chloe McCowatt, from Inverness, was pronounced dead in hospital after earlier taking ill at school in May.
Her mother Jamie Payne, 32, believes her death was preventable and said she would realise her daughter's dream to be famous to "get to the truth".
NHS Highland and the Scottish Ambulance Service said they were unable to comment at this stage.
The Crown Office said it had received a report from the procurator fiscal service in connection with the girl's death.
It said a decision had not been taken on an FAI.
Ms Payne told BBC Radio Scotland she could not grieve until an inquiry was held.
She said: "Chloe was exceptional in life.
"My daughter always wanted to be famous and if that's what it takes to get to the truth then I will make her famous.
"As a mother that is not what I want for my child. I want her to rest at peace, but she cannot do that without the truth.
Ms Payne added: "I cannot grieve until I get those answers."
'Tragic case'
Chloe became unwell at Central Primary School, in Inverness, and was taken home by her mother.
Her condition deteriorated, the emergency services were called and the girl was taken to Raigmore Hospital where she was pronounced dead.
Gordon Brown, director of Asthma UK Scotland, said the charity was supporting Ms Payne.
He said: "This is a tragic case but it seems that a lot of questions remain unanswered.
"What we are doing is helping to support Chloe's family in getting those questions answered."
Mr Brown said he hoped lessons could be learned from the case.
A Crown Office spokesman said: "This matter remains under the consideration of the procurator fiscal.
"It would not be appropriate to speculate on the possibility of a fatal accident inquiry before all investigations and considerations are complete.
"We will keep the family advised and informed of any developments in the case."