Highland street light trial extended despite complaints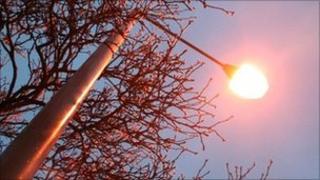 Trials to save energy and costs on local authority street lighting are to be extended over the winter in some Highland communities.
Over the summer, Highland Council dimmed lights between midnight and 06:00 at some sites and switched them off during those hours in others.
Every second street lamp was turned off in other trial areas.
The council said the project had drawn a "small number" of complaints in Dunvegan and Kinlochleven.
Lights were switched off in the two communities.
Complaints were also received from Banavie and Strontian, where every second light was turned off.
The council said trials would be suspended if the police considered them a risk to public safety.
Councillors have been told that there has been no increase crime or road accidents in the trial areas.