Scotland's councils in What We Do Twitter event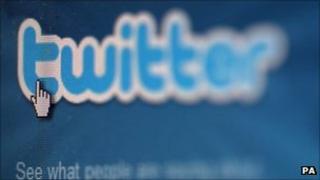 Scottish councils are using micro-blogging site Twitter to raise awareness about the range of services they provide.
Almost all of Scotland's 32 local authorities are taking part in the 24-hour event called What We Do.
Councils have been tweeting on planning applications and youth projects.
Messages have also been posted about school dinner menus and freedom of information (FOI) requests about haircuts for provosts.
What We Do started at midday and will end at midday on Wednesday.
The aim is to give residents an insight into a day in the life of their council.
Local authorities will tweet updates about services to Twitter using the hashtag #whatwedo.
The event has been organised by the National Communications Group, a body that brings together communications officers from all of Scotland's councils to promote local government.
It said it was inspired by the success of other organisations who have been using new media to raise awareness about their services.
'Ninja-like'
Highland Council has tweeted on the area it covers, staff numbers and a campaign calling for coastguard tugs to be retained by the UK government.
South Ayrshire has called for nominations to a youth awards scheme, carers and that it has had an FOI request about haircuts for provosts.
Among South Lanarkshire's tweets has been what was on the menu at its schools - including chicken fried rice and sausages, beans and mash.
Fife Council invited questions to put to its chief executive and Aberdeen City Council said final preparations were being made for festive lights to go up in the city in November.
Argyll and Bute has tweeted on a forthcoming teachers' meeting.
Edinburgh Council's mobile library service tweeted that one of its vehicles was the "least visible/most ninja-like" of its services because it resembled a "bog standard white council van".