Crabs not needed for Dounreay tests to be released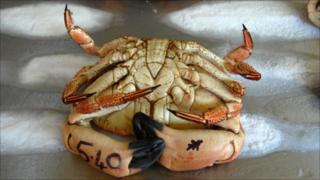 The numbers of shellfish wasted in tests for potential radioactive contamination from Dounreay has been reduced after changes to the rules.
The Food Standards Agency requires that 10 crabs and five lobsters caught near the Caithness site to be analysed.
In 2010, more than 900 crabs and 200 lobsters were caught with the majority not being tested and ending up as waste in a landfill site.
Under the new rules, surplus shellfish can be thrown back into the sea.
Until now all the crabs and lobsters caught were taken ashore.