Inverness exotic pet charity needs new home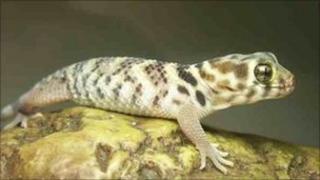 A charity that rescues abandoned pet reptiles, amphibians and spiders has appealed for help in finding a new base and fresh funding.
Creatures Great and Small has been told it must move out of premises it has used for the past two years within the next three months.
Animals in its care include a python found covered in cigarette burns when it was rescued in Aberdeen.
It also has an iguana that was kept in a shed without food.
Other creatures in the charity's care are a frog-eyed gecko and tarantula spiders.
Founder Nick Martin, who is originally from New Zealand, said the charity's running costs come to about £1,200 a month.
He said: "We desperately need help in finding new and affordable premises."