Men stole safe in Highlands and Moray raids jailed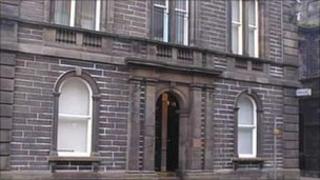 Two men convicted of stealing a safe from a post office at Glenuig in the Highlands have been jailed.
John Hind, 54, of Colne, Lancashire, and Matthew Peters, 40, of Bournemouth, Dorset, had denied a series of charges.
Peters was also found guilty of stealing a safe containing £7,000 and £1,926-worth of stock from another location, at Embo in Sutherland.
He was jailed for two years and Hind for 15 months at Wick Sheriff Court in Caithness.
The men were formally acquitted of carrying out 13 other break-ins at post offices and commercial premises in the Highlands in 2007.
Hind and Peters were also acquitted of stealing a car from Lochailort and using it to assault a Fort William-based police officer to the danger of his life.
The alleged thefts from post offices and businesses in Caithness, Sutherland, Ross-shire, Lochaber and Moray covered a period from 27 July to 12 October 2007.
The men were arrested by police following the break-in to Glenuig's post office.
A police dog and its handler had chased the thieves in the dark over rocky terrain.