Date set for Ullapool swimming pool's reopening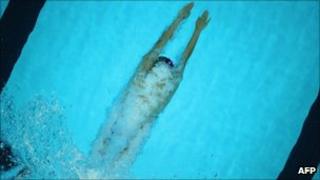 A swimming pool that has been shut since spring 2010 after engineers said it needed a new roof is set to reopen next weekend.
Ullapool's swimming pool, called Ullaspool, was closed after extensive damage caused by damp was uncovered.
The cost of replacing the entire roof ran to more than £360,000.
The final funding needed to put a new roof on the swimming pool was secured in January after an appeal was launched to find the cash needed.
The pool is run by a partnership, which includes Highland Council. It will reopen next Saturday morning.
It opened in 1994 to serve a wide area of the north west Highlands, including Dundonnell and Kinlochbervie.
It took 15 years of fundraising to generate the £140,000 the town needed to raise towards the cost of the building.