Inquiry into Burghead fishermen deaths off Skye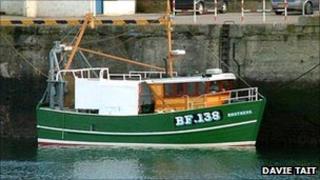 A fatal accident inquiry is to be held into the sinking of a fishing boat that claimed the lives of two fishermen.
Neil Sutherland, 39, and David Davidson, 40, of Burghead, Moray, died when their prawn trawler, the Brothers, went down in 2006 off Skye.
The body of Mr Davidson was found on the shoreline in Wester Ross almost three weeks later. Skipper Mr Sutherland was never found.
The FAI at Portree Sheriff Court is set to open on 1 November.
A Marine Accident Investigation Branch inquiry at the time decided the possible cause of the grounding and sinking was that one of the men fell asleep in the wheelhouse.