North Uist to wait until getting water all clear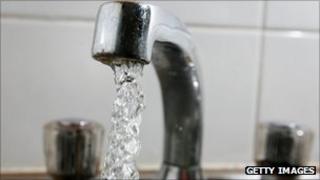 Water supplies with raised levels of aluminium in part of North Uist may not return to normal until next Friday, Scottish Water has said.
The issue is affecting about 450 properties which rely on the Bayhead Water Treatment plant for their supply.
Scottish Water said it had been distributing bottled water to all those affected.
While people have been advised not to drink or cook with the water it can still be used for flushing toilets.
Simon Harrison, water operations manager, said: "We want to apologise to customers for the inconvenience this issue has caused for residents and businesses.
"The most reliable option is to install an additional treatment process stage at the water treatment works.
"To achieve this Scottish Water has sourced equipment which is currently on route to North Uist from southern England."
Mr Harrison said the equipment was expected to arrive on North Uist on Monday and would be commissioned immediately.