Co-op to cut jobs at stores across Scotland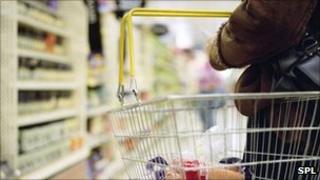 Ninety-one full-time equivalent posts could go at stores run by The Co-operative, the company has confirmed.
The jobs, many shared by part-time workers, are at sites in Stornoway, Lerwick, Portree, Broadford, Thurso, Kirkwall, Tain and Lochgilphead.
At the store in Stornoway, on Lewis, the cut of 24 posts affects about 50 part-time employees.
The Co-operative said efforts would be made to redeploy staff, or help them find alternative employment.
In Lerwick 14 full-time equivalent posts could go, 11 in Portree, six in Broadford, 11 in Thurso, 10 in Kirkwall, eight in Tain and seven in Lochgilphead.
A spokesman said: "We have conducted a review of staffing levels at our stores, to introduce fairer and more consistent standards across The Co-operative estate.
"This includes introducing a more accurate way of determining the optimum number of working hours required to run each store, while maintaining the same level of service across all our outlets."
He added: "Unfortunately, this means a reduction in the total number of working hours at a number of stores.
"We are now in discussions with colleagues to discuss the impact of this and how it will be implemented. Should there be any redundancies, every effort will be made to redeploy anyone affected within The Co-operative, or to help them find alternative employment."