Northern Constabulary score high in climate change test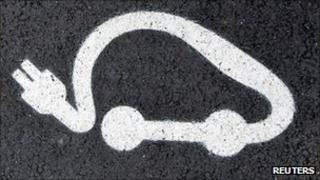 A police force has scored higher than a woodlands organisation in a self assessment of their "green" credentials.
Northern Constabulary and Highland Birchwoods are among 21 public, private and voluntary bodies signed up to the Highland Climate Change Declaration.
Northern got a five, the top mark, for acknowledging climate change and a four for its training on the issue.
Highland Birchwoods scored a two and a one in the same categories.
The two it scored meant the body acknowledged climate change as an organisation, but dealt with it in isolation from other groups.
It did, however, get a four for its future plans for reducing its carbon footprint and promoting wider knowledge of its efforts to do so.
Set up in 1992, Highland Birchwoods is a partnership of Forestry Commission Scotland, Scottish Natural Heritage (SNH), Highland Council and Highland and Islands Enterprise (HIE).
It promotes best practice in the management of woodlands and forests.
Individually, the partnership members scored higher in the two categories in the self assessment.
Electric vehicles
SNH, the Cairngorms National Park Authority and Scottish Environment Protection Agency also scored top marks in all sections of the survey.
The results of self assessments by 13 of the 21 signatories are contained by in the first annual report on the declaration.
The report said Highland Council and NHS Highland faced the greatest challenges tackling their CO2 emissions because of the large numbers of properties they managed.
Collectively declaration members saved 1,660 tonnes in CO2 emissions in 2010/11 with most organisations meeting a target to reduce their annual levels by 3%.
Highland Council said examples of joint working to hit targets included the purchasing of electric vehicles and sharing premises, conferences and events.
Councillor Isobel MacCallum, who chairs the Highland Environment Forum, said: "I am delighted at the progress of the Highland Climate Change Declaration and the commitment shown by the 21 organisations that have now signed up to it.
"I am confident that we can achieve our target of 30 signatories by April 2012 which should bring about a sizeable reduction in emissions across the Highlands."