New Gaelic qualifications launched by SQA at the Mod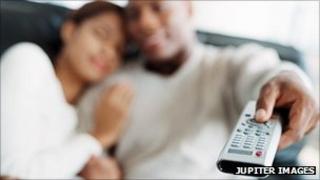 The Scottish Qualifications Authority (SQA) has launched 12 new Gaelic language qualifications for adult learners.
Scotland's accreditation and awarding body will also offer a new National Progression award in Contemporary Gaelic Song-writing.
The 12 units cover key skills for beginners - speaking, listening, reading and writing.
The qualifications will be piloted at Lews Castle College UHI on Lewis.
They were launched at Gaelic's Royal National Mod, which is being held at venues on the Western Isles.
Dr Janet Brown, SQA chief executive, said the units would give people their first steps to understanding the language.
She added: "These qualifications have been designed to allow tutors and lecturers to measure the individual progress and attainment of learners in the four language skills, linked to clearly defined national standards.
"We are optimistic that these new units will address the needs of Scotland's colleges and meet the key criteria set out within our own Gaelic Language Plan and the Scottish government's National Plan for Gaelic."
Government report
Western Isles SNP MSP and minister for education and learning, Alastair Allan, has welcomed the new units.
He said: "The growth of language learning in adults is a key commitment within the draft National Plan for Gaelic and also SQA's Gaelic Language Plan.
"These new units, with free-standing status, will enable learners to be assessed flexibly across different levels depending on their individual needs."
Most adults are exposed to Gaelic through watching and listening to television, radio and music, according to a Scottish government report published in August.
A survey of 1,009 adults from across Scotland found 61% were made aware of the language through its use in the media and 39% through education.
The study suggested the Highlands and Islands had the highest concentration of people using Gaelic.
It found no fluent speakers in Central, North East and South of Scotland.
The report, Public Attitudes Towards the Gaelic Language, followed a survey of the general public and a separate survey of 56 fluent Gaelic speakers.
The research found 65% of those surveyed thought more should be done to promote Gaelic in Scotland and 81% felt it was important Gaelic language traditions were not lost.
However, the study suggested understanding of Gaelic words and phrases was limited with just over one in 10 of the general public respondents claiming to have at least some knowledge of the language.