Mountaineering Council of Scotland in woodlands call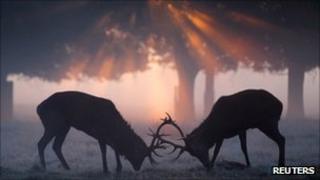 Plans to expand woodland must take account of public access to hills and mountains, a group representing climbers and walkers has said.
The Mountaineering Council of Scotland (MCofS) has responded to public consultation on how best to increase numbers of trees in Scotland.
It said sufficient numbers of crossing points in deer fences protecting new trees would need to be considered.
It also said new tracks to plantations should be built to be less "unsightly".
The council has published its response on its website.
Forestry Commission Scotland's Woodland Expansion Advisory Group is seeking views on the proposals until 6 January 2012.