Everything done to save Moray fishermen, says father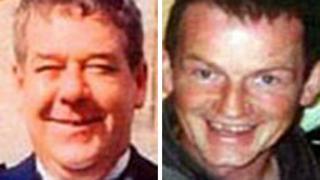 The father of one of two fishermen who lost their lives when their boat sank off Skye has said everything was done to try to rescue them.
Neil Sutherland, 39, and David Davidson, 40, of Burghead, Moray, died when their prawn trawler, Brothers, went down in June 2006.
Mr Sutherland's father Daniel broke down after giving evidence to a fatal accident inquiry in Portree, on Skye.
Sheriff Alastair MacFadyen will issue his findings on the case later.
The inquiry heard of a possible attempt to free the boat after it ran aground on rocks off Eilean Trodday, a small island north of Skye.
Portree Sheriff Court also heard that a GPS system onboard failed to send a distress signal, but Marine Accident Investigation Branch officer Willem Hart said the device was unlikely to have led to the men's lives being saved, even if it had sent out a call.
Mr Sutherland, 67, said he first became concerned when his son, whose body has never been found, failed to return home for his grandmother's funeral.
Mr Davidson's body was found near Aultbea almost three weeks later.
Depute fiscal Stewart MacIver asked Mr Sutherland if the authorities could have done more to try and save the men.
Mr Sutherland said "everything that could have been done was done" before breaking down.
Mr Hart told the court said it appeared fatigue from working long hours may have caused one of the men to fall asleep while on watch.
He said alcohol consumed in Gairloch the night before they left the Wester Ross port may have contributed to the men's lack of alertness, but he added there was no suggestion they were drunk.
Mr Hart said evidence from the MAIB investigation suggested an attempt had been made to free the boat from the rocks, and this action had caused Brothers to sink quickly.
The investigator said the crew had no time to raise the alarm.
Sheriff Alastair MacFadyen said he would consider the case, before issuing a written determination.