Restriction order for man who attacked Aberdeen woman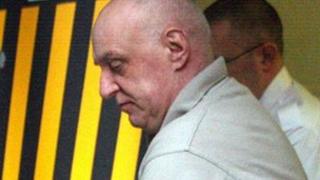 A man who travelled from Nairn to Aberdeen where he drugged and assaulted a woman has been given a lifelong restriction order.
John Angus, 58, breached a court order banning him from travelling without prior permission from the police.
The minimum time he must spend in jail for the indecent assault was set at 18 months and 22 months for the breach.
Because of the time he has spent on remand Angus, a serial offender, is already eligible for parole.
He can only be freed if a parole board decides he is no longer a danger and he would then be supervised for the rest of his life.
If he offended again after being released he could be returned to prison.
Angus was staying in a hostel in Nairn when he breached his Sexual Offences Prevention Order (SOPO) by taking a train to Aberdeen on 5 May last year.
Once in the city he assaulted a 21-year-old woman after he drugged her with sleeping pills.
The woman's friends later attacked Angus.
Angus admitted breaching his SOPO but denied assaulting the woman with intent to rape her.
A jury found him guilty of a reduced charge of indecent assault.
The High Court in Edinburgh heard Angus's record included an 11-year prison sentence for tying up and gagging a primary school head teacher in Easter Ross and abducting a school cleaner at the same school at knife point in 1994.
Angus's offending also includes indecent assaults, robbery and previously breaches of court orders.