New plan for road equivalent tariff ferry fares scheme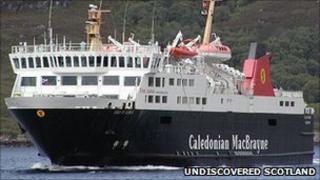 All ferry fares in Scotland could become cheaper under government plans to roll out a scheme aimed at lowering costs on west of Scotland sailings.
The Scottish government has published its draft Ferries Plan, and the public has until March 2012 to make comments.
The plan includes rolling out road equivalent tariff (RET) across Argyll and Clyde islands, and including Orkney and Shetland in the long term.
RET sets fares to the equivalent cost for travelling the distance by road.
A pilot project has been running in the Western Isles, Coll and Tiree since October 2008 and is due to end in spring 2012.
Under the Ferries Plan, the government also proposes to develop a new freight fares policy and take responsibility for all lifeline services provided by local authorities subject to financial agreements.
The Ardrossan-Brodick service to Arran would be upgraded to a two vessel service operating to a more frequent shuttle service through to late evening.
Enhancing the Colintraive to Rhubodach service on Bute, later evening sailings for Cumbrae one or two evenings a week and giving consideration to a vehicle and passenger service between Campbeltown and Ayrshire one or two days a week are also among the plan's key option.
Barra could see numbers of sailing days increase from three to five in the winter.
Improvements of services across the Inner Hebrides have also been proposed.