New £15,000 arts project for John O' Groats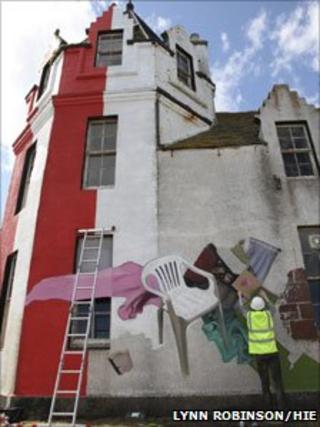 Artists are being invited to bid for a contract to provide works of art along the coast near John O'Groats.
Called Path, the scheme has a budget of £15,000 and is part of wider efforts being led by Highlands and Islands Enterprise (HIE) to revamp the town.
The aim of the project is to install permanent artwork on, or around, nearby coastal paths.
Artists painted the John O'Groats Hotel in June to promote the town's £6m-worth of improvements.
The Path project is expected to start in May 2012.
Nick Scroggie, from HIE, said it was hoped to make the paths a major attraction for walkers.
He said: "The work can be either aesthetic or functional, such as shelters, way markers or resting places.
"We are looking for artists that can add to this experience and encourage people to explore the natural environment, walk further and engage with the special characteristics of John O'Groats."