Northern Constabulary drink-drive detections rise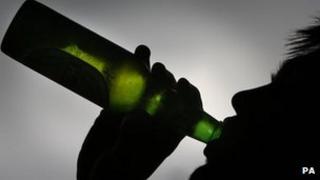 More drink-drivers were detected during Northern Constabulary's latest festive crackdown than in the previous campaign, the force has said.
Thirty-five people were caught during the 2010-11 campaign and 38 in the most recent month-long drive.
Northern said pro-active policing and help from the public were factors behind the increase.
The force said a total of 7,563 people were detected drink or drug-driving last year.
Northern's force area includes the Highland, Western Isles and Orkney and Shetland.
Insp Derek Paterson, head of the force's road policing unit, said the level of offending was unacceptable.
He said: "We would like to thank the public for their support during the 2011/12 Festive Safety Campaign as many of those caught by police were reported by the public.
"Driving whilst under the influence of drink and drugs is seen as sociably unacceptable and this is evidenced by the increased number of instances whereby members of the public have reported suspected offenders."