Scottish government consults on outdoor education rules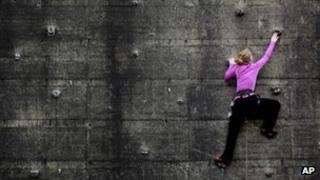 Views are being sought by the Scottish government on how providers of outdoor education should be regulated.
The move follows a UK government proposal to replace the Adventure Activities Licensing Authority with a voluntary code of practice.
John Armstrong, of the Scottish Adventure Activities Forum, said changes were needed, but not at the expense of safety.
The NASUWT teaching union said tough regulation should remain in place.
Strict regulations were introduced following the deaths of four teenagers in Lyme Bay, Dorset, in 1993. They were killed in a canoeing accident.
The instructor who led the expedition did not have the correct qualifications and failed to follow basic safety requirements such as informing the coastguard about the trip.
Shona Robison, Minister for Commonwealth Games and Sport, launched the Scottish government consultation at Glenmore Lodge, near Aviemore.
Mr Armstrong told BBC Radio's Good Morning Scotland programme he favoured a safety system that had less regulation.
He said providers could be accredited and asked to follow a code of practice that was not completely voluntary and would involve an inspection regime.
Linda Gray, Scottish executive member of the NASUWT teaching union, said a voluntary code would not have the "built-in rigour" that teachers and parents wanted.
She told Good Morning Scotland: "I don't think I would like to see less regulation."