New Sir E Scott School opens on Harris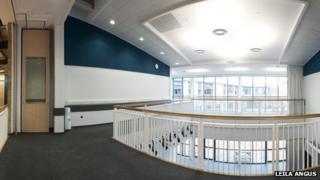 The first phase of the new Sir E Scott School on Harris has been completed and formally opened to staff and pupils.
The new campus for nursery, primary and secondary pupils replaces older buildings and was built as part of the £125m Western Isles Schools Project.
The second phase involves demolishing redundant offices and classrooms to make way for car parking.
Phase two is scheduled to be completed by July. Nursery and primary children will move to the campus in August.