Lochaber sex attacker's minimum jail term reduced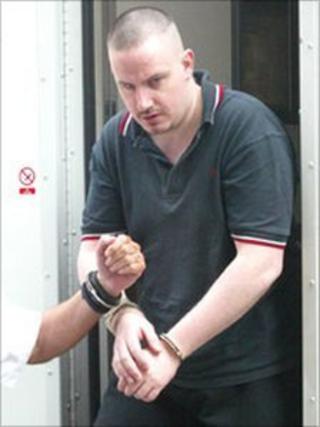 A man who admitted a serious assault with intent to rape in Lochaber in 2006 has had the minimum time he must spend in jail reduced.
John Mackay, 33, of Torlundy, near Fort William, held a knife to a Slovakian woman. She fought back and stabbed her attacker with his own weapon.
Mackay challenged his life sentence at the Court of Criminal Appeal.
His minimum prison term has been cut from eight to four-and-a-half years, meaning he is eligible for parole.
If he was released from prison he would be supervised under the terms of an Order for Lifelong Restriction (OLR)imposed on him in 2007.
Judges at the Court of Criminal Appeal in Edinburgh have rejected a bid by Mackay to overturn his life sentence.
But they ruled that his minimum prison term should be reduced.
Mackay's sentence was backdated to August 2006 making him eligible to go to the parole board.
When he was sentenced at the High Court in Edinburgh in 2007, Mackay was made the subject of an OLR.
He was the third person in Scotland to be given one.
The court had earlier heard that on the day of the attack his 23-year-old victim was walking to work when she became aware of Mackay coming out of bushes.
During the attack, Mackay put the woman in a head lock and placed a knife against her neck. He also held her by the throat, making it hard for her to breathe.
Fearing she was going to be murdered or raped, the woman fought back.
The woman continued to struggle and managed to get hold of the knife.
But she dropped the weapon when she was hit in the face. Mackay then stabbed her in the neck.
She managed to get the knife back and stabbed her attacker up to five times in the legs before he kicked her in the face.
The victim received serious injuries, including a number of stab wounds, broken front teeth, a fractured skull and extensive bruising.
A police surgeon said her jugular vein and a main artery were just narrowly missed.
"Unsatisfactory exercise"
Lord Reed, sitting with Lord Carloway and Lord Philip at the Court of Criminal Appeal in Edinburgh, said they were satisfied that the sentencing judge was entitled to impose the restriction order.
The senior judge said: "The circumstances were of an extremely serious character.
"He attacked a complete stranger with a knife, causing her not only a terrifying experience, but also severe injuries which could easily have been more serious.
"He also had a previous conviction for a sexual offence."
Lord Reed said that under the legislation the parole board was effectively given the power to decide how long an offender sentenced to a lifelong restriction order should spend in custody.
The judge said the court was confined to deciding at what stage the board could begin considering that function.
He said the court had to fix the minimum term after following a process that included taking out any period for public protection and taking into account early release provisions for other prisoners.
Lord Reed said: "As the courts have made clear this may be regarded as an unsatisfactory exercise as the impression may be conveyed that the courts are handing down sentences which fail to reflect the gravity of such serious offences.
"The courts are not, however, the proper target of criticism. They simply have to apply the legislation which has been enacted."