UHI to explore how entrepreneurs find the 'X Factor'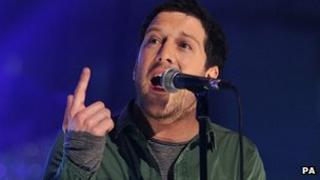 How the so-called "X Factor" is recognised in musical talent by others working in the music business is to be explored by a Scottish university.
The University of the Highlands and Islands is holding a public lecture about creative entrepreneurs who guide stars' careers and fashions.
The event's panel will include Joe Gibbs, founder of the Belladrum and Rockness music festivals.
Steve Robertson, a music promoter and manager, is also to appear.
Head of creative industries at Highlands and Island Enterprise, Iain Hamilton, will complete the panel put together for Beyond creativity: the business of music, being held in March.
UHI said the event would look at what inspires and also the challenges faced by those working in the background of the music industry.
It will also examine how they know when they have found the "X-Factor".