Scottish races in new world-wide running app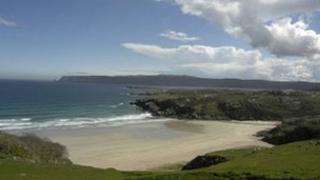 Sixteen of 500 races on a new mobile phone application about world-wide ultimate running events are in Scotland.
The app is a digital version of the book World's Ultimate Running Races.
Races for the book and app were compiled by Stirling-based champion mountain runner Angela Mudge.
The Scottish races featured include the Cape Wrath Challenge in Sutherland and the Simmer Dim Half Marathon on Shetland.
The Ben Kenneth Mountain Race on South Uist is also on the app, which has been launched by Collins and Aimer Media.
Ms Mudge won the World Mountain Running Championship in 2000 and the 2006 Buff Skyrunner World Series.