Millions of acres in Highlands 'suitable' for trees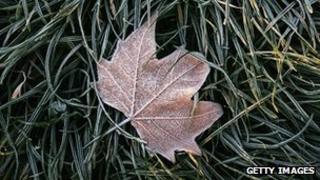 More than two million acres in the Highlands could potentially be planted with trees to aid aspirations for 25% of Scotland to have woodland cover.
The Woodland Expansion Advisory Group is consulting on the Scottish government's proposal to expand woods and forests.
In a draft response, Highland Council said it had identified suitable land.
But it said large areas of agricultural land were involved and farmers and crofters may not want to lose it.
Highland Council's draft response to the consultation includes details of the authority's own strategy for increasing tree cover.
More than 988,000 acres (400,000 hectares) has been deemed suitable for all types of woodland and more than a million acres (520,000 hectares) has potential for woods with large open spaces.
The local authority said who owned the land and the owners' attitudes to woodland expansion had not been explored.
Specific opportunities
The draft response later adds: "There is also the risk that we are becoming too focused on the 25% target coverage and that rather the emphasis should be towards short and medium-term planting targets.
"At a regional level, this would allow for more specific opportunities to be identified and the delivery of a focused and sustainable range of benefits."
The document also sets out the importance of trees and forestry to the Highlands.
It said the region had 85% of Scotland's resource of native pine woodlands.
Forestry-related work provides employment to about 2,900 people across the wider Highlands and Islands, it was reported.
Trees were also growing in importance for biomass renewable energy schemes, and innovative thinking had led to timber being moved by sea to overcome problems shifting it by road, the response said.