Raigmore C.diff patient ill at Belford hospital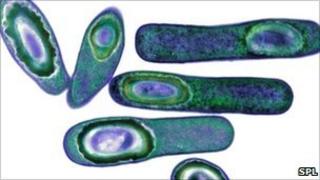 A patient who contracted Clostridium difficile (C.diff) at a hospital in Inverness has shown symptoms of the infection at another hospital.
The patient had been considered well enough to be discharged from Raigmore Hospital into the care of Belford Hospital in Fort William.
NHS Highland said the patient had since had a relapse.
The person was being cared for separately from other patients at Belford Hospital.
The patient was one of eight to contract the potentially fatal bug at Raigmore in the past month.
The eighth person fell ill to the infection on Friday.
NHS Highland said there had been no new cases since, but added that the infection continued to affect ward 4C.
The ward, which has been closed to new admissions or transfers, now has three patients who have been confirmed with C.diff and showing mild symptoms of the bug.