Diamond Jubilee day off date set for Highland Council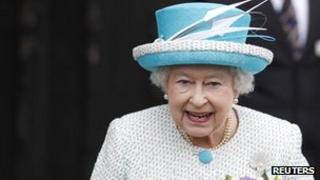 Highland Council staff have been given 4 June as a day off to mark the Queen's Diamond Jubilee following discussions with trade unions.
All the local authority's schools will be shut that day.
Officials had told councillors that giving employees the one-off bank holiday could be good for staff morale.
Employees were not given Prince William and Kate Middleton's wedding as a holiday amid concerns it would cost the local authority £200,000.
Highland Council's resources committee approved the jubilee holiday last year but it could not be confirmed until after talks with trade unions.
Officers had previously reported that allowing the additional day off could cost Highland £90,000.
The money would be needed for relief staff to cover for workers in social work and the transport, environmental and community services departments.
The Diamond Jubilee will mark 60 years of the Queen's reign.
Celebrations will centre around an extended weekend running from 2-5 June.