West Ardnamurchan medical cover plan outlined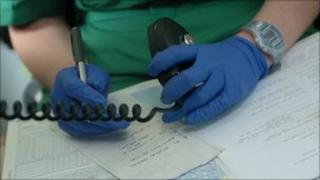 An ambulance technician is to help provide out-of-hours emergency medical cover in an area where there have been concerns about a lack of such care.
NHS Highland and Scottish Ambulance Service (SAS) said the experienced worker would move to Kilchoan to assist with coverage of west Ardnamurchan.
A nurse is also expected to move to Kilchoan.
Communities have been seeking assurances since last year about the future of out-of-hours provision.
Concerns arose after a district nurse said she would retire at the start of 2012.
People had also called for improved ambulance cover for the area.
Kilchoan's nearest ambulance is about 30 miles (48km) away in Strontian.
NHS Highland and SAS outlined the new plans in a joint statement.
An ambulance service spokesman said: "An experienced ambulance technician has been identified who is prepared to move to Kilchoan and work there on a retained basis, subject to completing our normal recruitment process, which is ongoing at this time.
"He will have the use of a car fitted with life saving equipment, including a defibrillator and ECG.
"The ambulance technician will work in a rota with other emergency responders who have a healthcare background.
"It is anticipated that this will include community nurses residing in west Ardnamurchan.
"We are still seeking expressions of interest from people with a healthcare background who are living in the area or who would consider moving into the area to be trained as emergency responders."