Hunt for lost climbing guidebooks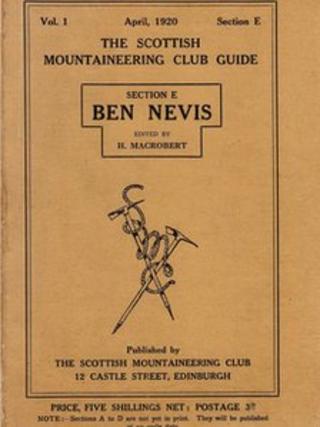 More than 50 rare "missing" climbing and walking guidebooks are being sought for inclusion in a new bibliography.
The British Mountaineering Council (BMC) book could potentially reference 1,400 publications.
They include what are called primary guidebooks and also pamphlet guidebooks.
The earliest - a guide to routes in England, Wales and Ireland - dates from 1894. Eleven Scottish guidebooks are thought to be missing.
Guides printed in journals, magazines - or downloaded off the internet - are excluded from the bibliography.
The BMC has described the copies it still has to find as "missing" and "long forgotten".
It had set a deadline of January 2011 to have exhausted the search for the books, but this now remains open until as many copies as possible have been documented.
Alan Moss, who is from Leeds and is among enthusiasts gathering copies, said he has been told of 40 guidebooks the BMC may not already be aware of.
'Wonderful thing'
Copies in his own collection include a 1938 guide to routes around Inverness.
Inside was a loose piece of paper with a note from the author's father to the purchaser. The father said his son could not respond in person because he had joined the RAF and was in Weston Super Mare.
He said: "That is the kind of wonderful thing you can find in these old guidebooks."
A list of "lost" books has been drawn up and is being flagged up by organisations such as the Mountaineering Council of Scotland.
From England, 14 guides are being sought, dating from the 1940s to 1996, and include the Pamphlet Guide to Hen Cloud and Skyline Buttress from 1947.
Twelve Irish publications are being sought - including Ben Corr Rock Climbs 1966. The 11 missing Scottish guides include the 1980 title Some Inverness-shire Rock Climbs.
And the 1970s Pandy Rocks, by the Army Mountaineering Association, is one of 15 still to be found from Wales.
The previous bibliography was published in 1971 by George Bridge and called a Bibliography of Rock Climbing Guidebooks in the British Isles. It was later updated by Jill Neate in 1986 within a Bibliography of Mountaineering Literature.