Another ward closed at Raigmore due to new C.diff case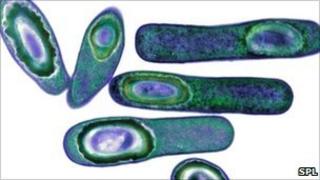 A ward has been closed at a hospital in Inverness due to a case of the potentially fatal bug, Clostridium difficile (C.diff).
NHS Highland said one patient at Raigmore Hospital had been isolated and a ward closed to new admissions for the next 24 hours while deep cleaning goes on.
Last month 10 patients at Raigmore were affected by the bug.
C.diff particularly affects patients who are on strong antibiotics.
Una Lyon, lead Nurse for Raigmore Hospital, said: "It is important to clarify that this is one isolated case of Clostridium difficile in one of our medical wards.
"The patient is in isolation and the ward is being deep cleaned as a matter of priority.
"We have closed Ward 6C to admissions to allow the cleaning to take place with as little interruption as possible."