New delay for partial re-opening of A890 in Wester Ross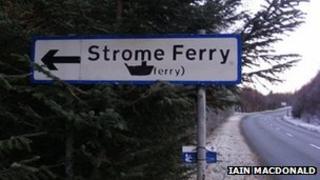 The partial re-opening of a stretch of Highland road which was shut following a landslide has been further delayed.
The re-opening of the A890 in Wester Ross, which has been shut since 22 December, had been put back to Monday 27 February.
But Highland Council said bad weather meant they could not reopen as planned. A new date has not yet been fixed.
A long-term solution to problems affecting the A890 could cost between £40m and 70m.
They include a road bridge across the Strome Narrows, or constructing a new bypass to replace the existing one.
The road was shut following landslides, which have been cleared.
Fresh slides continue to pose a threat to the route.