Dutch and Italian ideas may influence Highland parent plan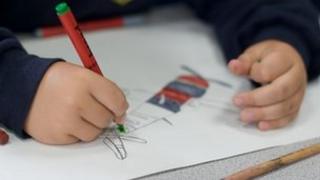 Ideas gathered from schools in the Netherlands and Italy could influence the types of support available to parents in the Highlands.
Highland Council is preparing a parenting support framework for its schools.
It will include formal processes and commitments for resolving issues raised by parents.
And the framework may also try to find ways in which families can help each other.
NHS Highland health development officer Julia Nelson, from Invergordon, gathered examples of the ways other European countries tackle these issues during study trips funded by the Winston Churchill Memorial Trust.
She met school staff, early years groups and family centre workers in northern Italy and around the Netherlands.
Ms Nelson said forthcoming changes to the way services are provided by Highland Council and NHS Highland gave an opportunity to build in some ideas from the two countries.
Under the organisations' planned new working relationship, the council will look after issues relating to children.
NHS Highland will take over the main responsibility for adult community care.
The changes are to take effect from 1 April this year.
'Funding cuts'
Ms Nelson said: "A parenting support framework is being developed in the Highlands so I wanted to look at how community settings can be used to strengthen parents' confidence.
"While formal 'programmes' might be suitable for some situations, we also need to find ways that families can help each other, especially in the face of public funding cuts."
She added: "Sometimes the methods used were similar to what we already have in Highlands, but taken a bit further.
"For example, practical workshops that were fun and informative, 'time-banks' which made the most of local skills and talents, and different approaches to connecting with parents via schools."
The health worker said she was particularly struck by an idea from a Dutch school.
In the morning parents taking their children to school were greeted by all the school staff in the building's entrance hall.
Ms Nelson said it gave parents a feeling that they were respected, and were more than just a person dropping off a child at school.