Highlands postnatal support site in world top five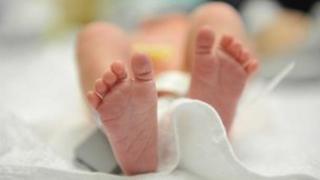 A Highland-based charity's website has been identified as one of the top five sites in the world offering support to women with postnatal mental illness.
Highland Ante Postnatal Illness and Depression Support (Hapis) was set up in 2001 by five mothers recovering from various degrees of depression.
Health psychologists Donne Moore and Dr Susan Ayres, of the University of Sussex, researched thousands of sites.
They suggested Hapis was in the top five for new mothers seeking help.
The other sites were run from California in the US, Australia and South Africa.
Hapis chairwoman Nicola Robertson said: "We are a small charity, but one that is very much needed.
"The geography of the Highlands, as well as the emotional isolation that women are faced with means that to reach out to women and families affected by postnatal depression we rely on online methods of communication so we have to ensure that we have the best website we can.
"To be told that the Hapis site is one of the top five is just amazing."