Northern police target uninsured drivers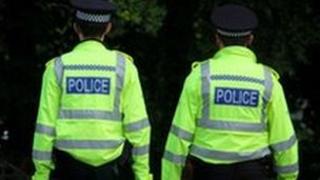 A police campaign to crackdown on uninsured drivers has resulted in 15 driving offences being recorded in the Highlands and Islands.
Six vehicles in the region were seized over a three-day period.
The campaign was coordinated by the Association of Chief Police Officers in Scotland (ACPOS).
Police forces across Scotland took part in the action days which ran from 3 April until 6 April.
Statistics show that in the UK, uninsured drivers are responsible for around 160 fatalities and 23,000 injuries to road users every year.
The campaign aimed to catch people driving without insurance or without an adequate licence.
Ch Supt Stevie Mackay from Northern Constabulary said: "We are committed to ensuring that Scotland's roads are as safe as possible and in just three days we have caught over 200 offenders driving without a suitable licence or insurance.
"People who knowingly drive without a driving licence or insurance are a hazard on our roads. These offenders risk the lives of other road users and cost law abiding motorists higher insurance premiums every year.
"We will continue to patrol Scotland's roads day and night targeting those who put other road users at risk."