Secret World War II films to be screened in Wester Ross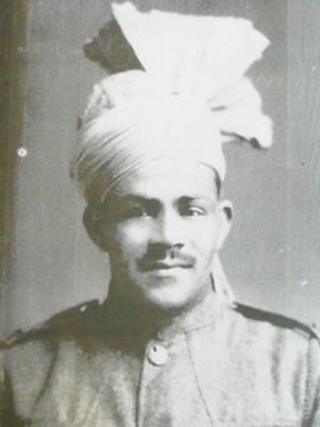 Films and photographs taken secretly during World War II are to be screened in public for the first time.
The screenings in Aultbea Village Hall, in Wester Ross, will form part of events recalling the Arctic Convoys.
During the 1940s, ships gathered in Loch Ewe before setting out to Russia to deliver supplies and weapons.
Among the films to be shown will be footage of the Allied vessels arriving in Russia that has never been seen in the UK.
Convoy veterans and their families have also submitted films and photographs for next month's World War II and the Arctic Convoys Week in Wester Ross.
The footage and images were shot secretly and in violation of orders banning personal filming and photography.
Officially sanctioned films include one taken using a pinhole camera by a major in a light anti aircraft troop as it travelled from Dundee to Aultbea.
For security reasons the 25 minute-long film was sent to the US to be processed and it remained in America until the end of the war.
It is now held in Dingwall Museum's archive.
Rare still images uncovered by the week's organisers include a photograph from a woman in Gairloch, also in Wester Ross, of an officer in the Royal Indian Army Supply Corps.
The corps was posted to the Highlands during the war.
The week, which also includes the display of a German Enigma code machine and a talk by a war-time secret service officer, aims to raise the profile of and also funds for a new museum dedicated to the convoys.
It is to be built at Aultbea.
Freezing conditions
The films will be shown in village hall's Nissen building, a type of structure constructed during the war and was used at the time as a cinema and for dances.
Jacky Brookes, vice chairman of the Russian Arctic Convoy Museum Project, said more material was emerging in the run up the start of the events on 7 May.
She said: "What is being unearthed is quite a mix of films that were officially known about, but also films such as one taken on one of the convoy ships with a pinhole camera and that only came to light after the war.
"A lot of it is new footage that has been discovered."
From Scotland, British, Canadian and US merchant vessels travelled to Murmansk and Archangel to deliver supplies of food, ammunition and war planes such as Hurricane fighters.
Operation Dervish, from September 1941 to December 1944, saw ships gather in Loch Ewe before setting out to Russia.
More than 3,000 seamen lost their lives to the freezing conditions and attacks by German submarines and aircraft.
Between 1941 and 1945, ships also left the Clyde and ports in Iceland for the then Soviet Union to deliver supplies.
PQ17 was the most disastrous and infamous of the convoys.
In July 1942, more than 20 vessels were sunk following orders to scatter because of fears of an attack by warships including the Tirpitz.