Dounreay electricity use could power Thurso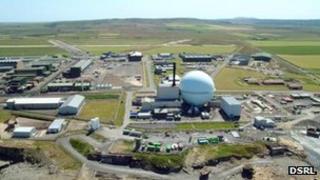 Electricity consumed by a nuclear plant has been reduced, but it still uses enough to power a small town of 8,000 people, according to a new report.
Dounreay, which is being demolished, needs at least 4.5 megawatts a year at a cost of about £3m.
The site saved 2.9% on electricity in 2010, according to the plant's newly-published bi-annual environment report.
The document's authors said the power used was equivalent to the energy needs of nearby Thurso.
When work started on building the experimental nuclear power plant in the 1950s its supporters suggested it would lead to the supply of cheap electricity.
The Dounreay Fast Reactor was the first of its kind in the world and supplied electricity to the national grid.
However, the experimental technology was later scrapped and work is now underway shutting down and demolishing the site.
The bi-annual report for 2010/11 said further savings were expected as more buildings were pulled down.
Plans to replace 400W sodium lamps with 140W LED lights are also being considered.