New app commemorating Sutherland Clearances to be launched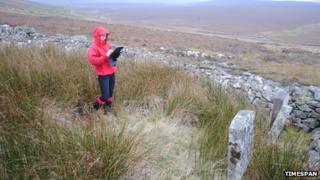 An app to help mark the 200th anniversary of the Highland Clearances in a part of Sutherland will be launched next month.
Museum Without Walls: Scotland's Clearances Trail App has been developed by Timespan Museum in Helmsdale.
The smartphone and tablet app will form part of efforts to commemorate the Clearances in Strath of Kildonan.
The anniversary falls in 2013, but events will be held over the months leading up to it.
The application will be launched on 19 May during the Festival of Museums.
Project manager Jacqueline Aitken said the software provides an audio and visual tour of the locations of the townships and related sites of interest in Kildonan.
She said: "This app from Timespan will bring the landscape and history of the Clearances alive.
"It will use GPS navigation to guide users along the trail to 10 way marked locations along the Strath of Kildonan where audio and visual information can be accessed.
"The presentations use digital technology and new media to give instant access to stunning images and archival and map information about sites of historic interest in the immediate vicinity and in the surrounding area."
She added: "Trail users will be encouraged to leave their thoughts on the trail, to share stories from the past, present or hopes for the future."
Starting in the late 18th Century and running into the 19th Century, the Clearances saw townships occupied by generations of families cleared to make way for large-scale sheep farming and the rearing of deer.
Landowners were seeking to "improve" their estates in line with the industrial revolution. Their hope was to make more capital from the land by running shooting estates, or starting industrial-scale livestock farming.
In some cases people who had lived on the land for generations left voluntarily, while others were forcibly evicted and their homes burned and demolished.
In 1813, about 100 people left the Strath of Kildonan.
Several of the families sailed to Hudson Bay, in north east Canada, where they were forced to build their own shelters to protect themselves against severe winter conditions.
The following spring, they set off on foot for the Red River Settlement around Lake Winnipeg in Canada where Scottish aristocrat, the Earl of Selkirk, had promised them land.
Many made the 100 mile (161km) in handmade snowshoes.
Among the travellers was Catherine McPherson, who nursed the sick after typhoid broke out aboard ship on the journey from Scotland to Canada.
She also survived a severe flood that carried away her log-built home. Her story is told in the app.