Lib Dem Highland councillor Isabelle Campbell defects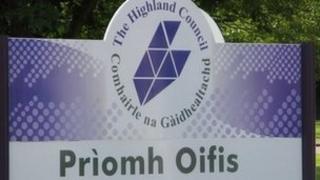 A Ross-shire councillor has defected from the Liberal Democrats after being elected in the local elections.
Isabelle Campbell was re-elected as a Wester Ross, Strathpeffer and Lochalsh member of the Highland Council.
She will now serve as an Independent on the council, joining 35 other non-party affiliates on the local authority.
Ms Campbell said her defection was based on uneasiness with the Liberal Democrats role as part of the Westminster coalition.
She said there was "no right time" to defect.
Ms Campbell said: "If I had defected prior to the election I would have been accused of trying to get votes. I might have gained some Lib Dems but I have lost a lot as well."
She added: "I wanted to be free and independent without a party whip and I feel a free spirit now, I was being false and I am not a false person.
"I just want to do my best for my constituents."
Isabelle Campbell has served on the Highland council since 1999. She previously sat on the Education, Culture and Sport committee and the Highlands and Islands fire board.