Aviemore collie Molly to tackle final Corbett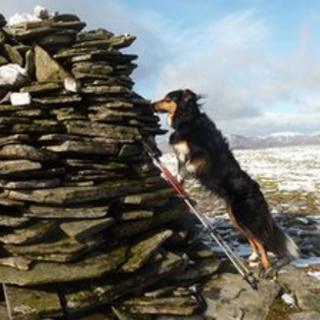 A collie and her owner from Aviemore are preparing to bag their final Corbett on Sunday.
Five-year-old Molly and Anne Butler are headed for Garbh Bheinn, near Ardgour.
Corbetts are 220 hills of 2,500ft (762m) to 3,000ft (914.4m) and smaller than Munros, 283 mountains of more than 3,000ft.
Kitchy, a Shetland collie owned by Hamish Brown, was the first recorded dog to complete all the Munros in the 1960s.
Molly's owner is a member of the Mountaineering Council of Scotland (MCofS).
Ms Butler and the MCofS believe Molly could become the first recorded dog to complete all the Corbetts.
However, they added it was possible another canine may already have a claim to the title.
Mike Dales, of MCofS said: "This dog is a fraction of my age, but she has beaten me to that elusive last Corbett.
"Well done Molly."